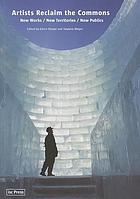 Artists reclaim the commons: new works-new territories-new publics
Percent-for-art commissions may represent the official, professionalized face of public art, but beyond the plaza-in neighborhoods, back streets, and vacant lots, in suburban hinterlands, rural villages, and remote virtual realms-another kind of art has been taking shape, one that questions the very nature and experience of the commons. Driven by artists, curators, and non-profit organizations, these independent projects treat public space as more than an outdoor gallery. Whether temporary or permanent, guerrilla or sanctioned, object or action, such works invite us to imagine alternative ways of seeing and being while opening up new possibilities for individual and collective consciousness.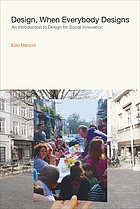 Design, when everybody designs : an introduction to design for social innovation
Case stuides illustrate how expert designers can support social collaborations - making their existence more probable, their practice easer, their diffusion and their convergence in larger projects more effective. Manzini draws the first comprehensive picture of design for social innovation: the most dynamic field of action for both expert and nonexpert designers in the coming decades.


Diversity and design: understanding hidden consequences
This book not only investigates how gender, race, class, age, disability, and other factors influence the ways designers think, but also emphasizes the importance of understanding increasingly diverse cultures and, thus, averting design that leads to discrimination, isolation, and segregation.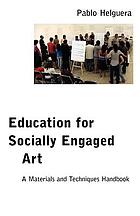 Education for socially engaged art : a materials and techniques handbook
"For too long Social Practice has been the notoriously flimsy flipside of market-based contemporary art: a world of hand-wringing practitioners easily satisfied with the feeling of 'doing good' in a community, and unaware that their quasi-activist, anti-formalist positions in fact have a long artistic heritage and can be critically dissected using the tools of art and theatre history. Helguera's spunky primer promises to offer a much-needed critical compass for those adrift in the expanded social field." -Claire Bishop, Professor of Contemporary Art, CUNY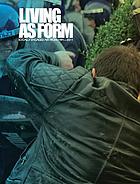 Living as form: socially engaged art from 1991-2011
Over the past twenty years, an abundance of art forms have emerged that use aesthetics to affect social dynamics. These works are often produced by collectives or come out of a community context; they emphasize participation, dialogue, and action, and appear in situations ranging from theater to activism to urban planning to visual art to health care. Engaged with the texture of living, these art works often blur the line between art and life. This book offers the first global portrait of a complex and exciting mode of cultural production--one that has virtually redefined contemporary art practice.


Social works: performing art, supporting publics
This book is an interdisciplinary approach to the forms, goals and histories of innovative social practice in both contemporary performance and visual art. Shannon Jackson uses a range of case studies and contemporary methodologies to mediate between the fields of visual and performance studies. The result is a brilliant analysis that not only incorporates current political and aesthetic discourses but also provides a practical understanding of social practice.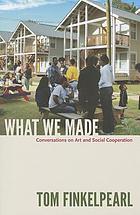 What we made: conversations on art and social cooperation
The author examines the activist, participatory, coauthored aesthetic experiences being created in contemporary art. He suggests social cooperation as a meaningful way to think about this work and provides a framework for understanding its emergence and acceptance. In a series of fifteen conversations, artists comment on their experiences working cooperatively, joined at times by colleagues from related fields, including social policy, architecture, art history, urban planning, and new media. Issues discussed include the experiences of working in public and of working with museums and libraries, opportunities for social change, the lines between education and art, spirituality, collaborative opportunities made available by new media, and the elusive criteria for evaluating cooperative art.
---
Topic Exploration
art and agency (keyword search)
Art and social action
Artistic collaboration
Arts audiences
Cooperation
Group work in art
Public art
Radicalism in art
Social ecology
Social ethics
Social movements in art
To find articles, copy/paste the topics listed above into Fleet SEARCH the library's integrated search system.