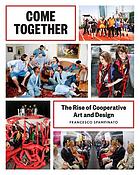 Come together: the rise of cooperative art and design
Come Together is a global investigation of the recent generation of art collectives, hidden behind trade and code names. It's about forty groups that have emerged since the end of the 1990s, active all over the world.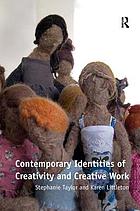 Contemporary identities of creativity and creative work
Introduction -- Theories of creativity and its contexts -- Theorizing a creative subjectivity -- Aspirants -- The shape of a creative career -- Mature views -- Attractions, exclusions and self-repair -- Contemporary identities of creativity and creative work.

Design for a complex world: challenges in practice and education
This is a book conceived in the ever-widening realm of design practice and education. It is premised on the belief that the forces of globalization—that have affected design practice for decades—have, in recent years, manifest themselves in design education as well. Consequently, it brings authors, practitioners, and educators together from 10 countries across six continents. Each offers an overview of the socio-cultural and economic factors that affect the built environment in their particular region of the world. They discuss how the practices of architecture, interior design, planning, and landscape architecture interact with those forces but, equally as importantly, they discuss how design education does the same.
The hand and the soul : aesthetics and ethics in architecture and art
Includes essays that explore the question of how ethical ideas guiding the design process - a concern for the environment or for social justice - relate to the beauty of our buildings, cities, and artworks. This book presents a range of viewpoints and does not ignore the perils of an easy association of ethics and aesthetics.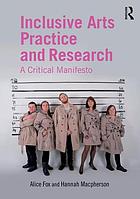 Inclusive arts practice and research: a critical manifesto
Situating Inclusive Arts: aesthetics, politics, encounters -- Curation, biography and audience encounter -- How do we practice Inclusive Arts? -- Interviews with the artists -- Inclusive Arts Research -- The Future of Inclusive Arts: building a global movement.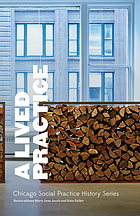 A lived practice (part of the Chicago Social Practice History series)
A Lived Practice examines the reciprocal relationship of art and life: Artist-practitioners are shaped by their experiences, and they in turn create and enhance the experience of others. Based on a symposium held at the School of the Art Institute of Chicago in 2014, this volume is intended to spur new thinking in the field of socially engaged art practice.