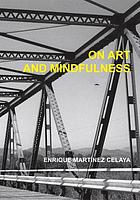 On art and mindfulness: notes from the Anderson Ranch
World-renowned artist and celebrated teacher Enrique Martínez Celaya shares his views and advice on the art-making process, the development of a practice, the management of obstacles, and the day-to-day choices we must make in order to remain creative and honest.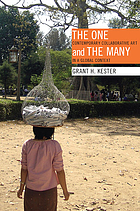 The one and the many: contemporary collaborative art in a global context
This book provides an overview of the broader continuum of collaborative art, ranging from the work of artists and groups widely celebrated in the mainstream art world, such as Thomas Hirschhorn, Superflex, Francis Alÿs, and Santiago Sierra, to the less-publicized projects of groups, such as Park Fiction in Hamburg, Networking and Initiatives for Culture and the Arts in Myanmar, Ala Plastica in Argentina, Huit Facettes in Senegal, and Dialogue in central India. The work of these groups often overlaps with the activities of NGOs, activists, and urban planners. Kester argues that these parallels are symptomatic of an important transition in contemporary art practice, as conventional notions of aesthetic autonomy are being redefined and renegotiated. He describes a shift from a concept of art as something envisioned beforehand by the artist and placed before the viewer, to the concept of art as a process of reciprocal creative labor.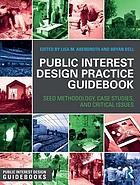 Public interest design practice guidebook: SEED methodology, case studies, and critical issues
This is the first book to demonstrate that public interest design has emerged as a distinct profession. It provides clear professional standards of practice following SEED (Social Economic Environmental Design) methodology, the first step-by-step process supporting public interest designers.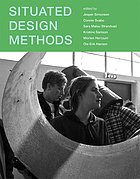 Situated design methods
All design is situated -- carried out from an embedded position. Design involves many participants and encompasses a range of interactions and interdependencies among designers, designs, design methods, and users.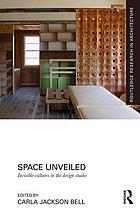 Space unveiled: invisible cultures in the design studio
Since the early 1800s, African Americans have designed signature buildings; however, in the mainstream marketplace, African American architects, especially women, have remained invisible in architecture history, theory and practice. Traditional architecture design studio education has been based on the historical models of the Beaux-Arts and the Bauhaus, with a split between design and production teaching.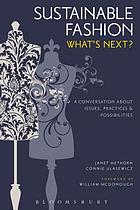 Sustainable fashion : what's next? a conversation about issues, practices and possibilities
As issues surrounding sustainability in the fashion industry continue to evolve, the conversation in this collection of essays from leading fashion scholars, thinkers and practitioners has been updated with current concepts and industry practices.



Work, work, work: a reader on art and labour
What is the position of the artist if creativity has become a commodity? How can the artist's conditions of production be described, and what role can art and architecture play in societal change? The texts in this foundational reader provide perspectives emerging from the series of interdisciplinary seminars conducted during the late fall of 2010 at Iaspis in Stockholm. They are arranged into three themes: the relationship between art and work, the current conditions of the production and organization of work within visual art and the role of art and architecture in politics and society.
---
Topic Exploration
Art and morals
Chicago Social Practice History series
Clothing trade - moral and ethical aspects
Cultural industries
Group work in art
practice - social aspects
To find articles, copy/paste the topics listed above into Fleet SEARCH the library's federated search system.